11.10.17
Unfortunate News for a Local Legend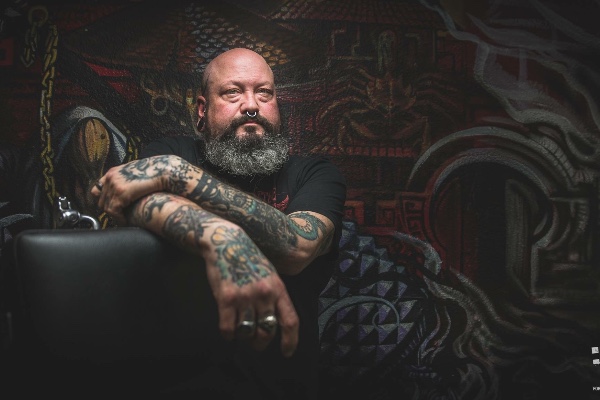 The show will be Dec 9th and the shop will close at 4 PM so we can all show our support. We are looking forward to seeing the community come together for a local legend. We are looking for bands and they are accepting any donations. Art donations will be put into a raffle. So pull those creative brains out! Her is the article attached to the facebook post. Get on there and share it like wild fire!

November 2017: Troy Farmer, known to all as Troll, recently received devastating news. He has been diagnosed with stage 4 colon cancer. There are many details still to be determined, such as treatment plans, chemo, and surgery, but one thing is known: The medical bills will be high, especially since he will be unable to work and bring in income.
You can ask anyone who knows him: TROLL DOES NOT REQUEST HELP. Troll gives help. He is our sage, our shaman, and a soldier of the unfortunate. He is always there to listen to a friend in need or lend a helping fist. Each of us who call him friend can think back to a moment when he stood by us, supported us, or simply spoke the honest truth we needed to hear without fear or hesitation.
That being said, even though he would never ask, TROLL NEEDS OUR HELP. This world needs the Lowbrow Hero!
We, Troll's friends, have set up this GoFundMe page in order to support him. Please help lighten the financial burden during this difficult moment in life by donating and sharing. Any amount is appreciated, and you can even make your donation anonymously if you wish.