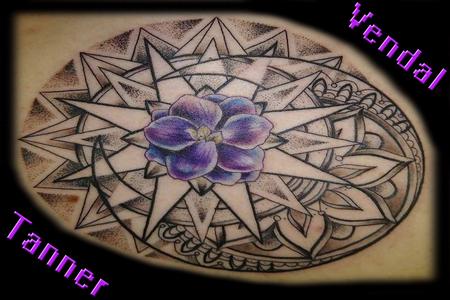 Delicate Flower Burst by our Tanner Vendal.
This one has all the goodies! Dot work, fine lines, black and grey, flowers,moons, and a pop of beautiful color. Huge fan of Tanner's work? Get in here for a consultation! We can get those ideas bouncing around your head nailed down!

#Tannervendaltattoos #daddyjacksbodyartstudio #keller #texas #kellertx #tattoo #inked #tattootherapy #kellertattoo #texastattoo #kellertxtattoo #tattoos #inkedup #inktherapy #kellertattoos #texastattoos #kellertxtattoos #tattooed #inkedlife #awardwinning #tattooink #ink #inkaholiks #stencilstuff #tattoosofamerica #fortworthtattoo #fortworthtattoos #fortworth #fortworthtx #fworth #fworthtx #fworthtattoo #fworthtattoos #fworthtxtattoo #fworthtxtattoos #dfw #dfwtattoo #dfwtattoos #dfwtx #dfwtxtattoo #dfwtattoos
#blackandgreytattoo #coloredtattoo #colorpoptattoo #finelinetattoo #dotworktattoo #opticalillusiontattoo #starbursttattoo #flowerbursttattoo
Keyword Galleries:
Black and Gray Tattoos
,
Blackwork Tattoos
,
Color Tattoos
,
Flower Tattoos
,
Nature Tattoos
,
Realistic Tattoos
,
Star Tattoos
,
Body Part Back Tattoos
,
Body Part Shoulder Tattoos
,
Custom Tattoos
,
Fine Line Tattoos
,
Finished Work Tattoos
,
New Tattoos
,
Oddities Tattoos
,
Stand Alone Tattoos
Artist Products For Sale
No products are available at this time. Please check back later!