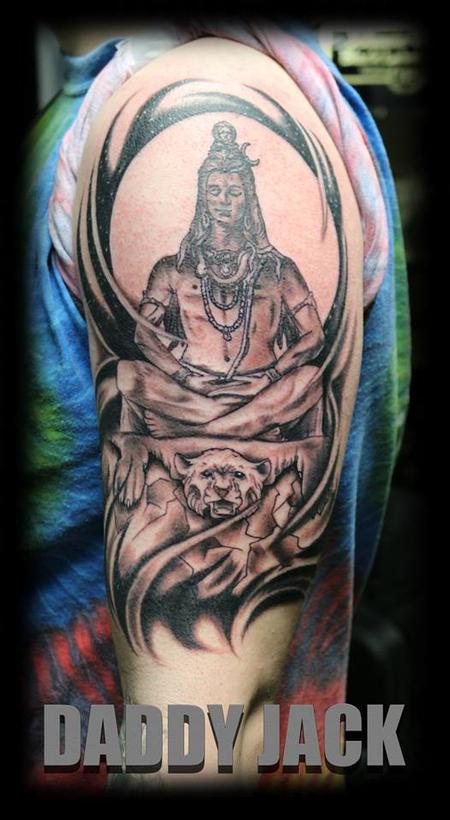 Jack did an amazing job with this Hindu god Shiva! #blackandgrey #blackandgreytat#blackandgreytattoo #tat #tattoo #tattoos#armtat #armtattoo #armtattoos #daddyjackstattoos #Cheyennehawkpen #Eternalink #daddyjacksbodyartstudio #keller #texas #kellertx #tattoo #inked #tattootherapy #kellertattoo #texastattoo #kellertxtattoo #tattoos #inkedup #inktherapy #kellertattoos #texastattoos #kellertxtattoos #tattooed #inkedlife #awardwinning #tattooink #ink #inkaholiks #stencilstuff @djtattoo #tattoosofamerica #fortworthtattoo #fortworthtattoos #fortworth #fortworthtx #fworth #fworthtx #fworthtattoo #fworthtattoos #fworthtxtattoo #fworthtxtattoos #dfw #dfwtattoo #dfwtattoos #dfwtx #dfwtxtattoo #dfwtattoos
Keyword Galleries:
Black and Gray Tattoos
,
Blackwork Tattoos
,
Evil Tattoos
,
Fantasy Tattoos
,
Portrait Tattoos
,
Religious Tattoos
,
Abstract Tattoos
,
Body Part Arm Tattoos
,
Custom Tattoos
,
Fantasy Warrior Tattoos
,
Illustrations Tattoos
,
New Tattoos
,
Original Art Tattoos
,
Spiritual Tattoos
Artist Products For Sale
No products are available at this time. Please check back later!